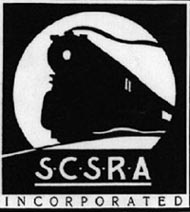 SCSRA/FRPA Special Events
Under Siege II
Our next members-only special event will be a screening of Under Siege II.
The Movie
"Under Siege II" stars Stephen Segal and is rated R due to language and violence. Steven Segal's Navy SEAL-turned-cook, Casey Ryback, has retired from the Navy and is taking his niece on a vacation via a Denver-to-LA train when a deranged scientist takes the train hostage. The movie is a great action thriller with trains from end to end! As always, a cartoon will precede the feature.
Train sequences were filmed on location in the Rocky Mountains and locally in Chatsworth. All trainset modifications were custom fabricated to Warner Brothers Studio specifications including stunt doors, stunt windows, stunt roof tracks, entry doors and dome windows. Look for more interesting details on the trains and the movie in the movie program handout, courtesy of our resident film buff Gordon Bachlund.
The Venue
The theatre is in the Brea Plaza mall which is north of Imperial Highway between the 57 Freeway and Associated Rd.
There is ample free parking
The theatre phone number is (714) 808-0400
How to get there:
If you are coming from the south, exit the 57 Freeway at Imperial Highway and at the traffic light go straight ahead into the mall.
If you are coming from the north, exit the 57 Freeway at Imperial Highway, turn left and, after crossing the Freeway, make a left turn into the mall.
Once in the mall, turn left at the first stop sign (past Denny's), then right at the Italian Restaurant.
The Brea 5 Theatres are located behind Kinko's.
Getting your Complimentary Entry:
Enter the theatre and look for our friendly faces at the ticket counter
Upon showing your SCSRA or FRPA membership card (or a past edition of the SCSRA/FRPA newsletter) you and your party will receive copies of the printed program for the show.
This printed program will be your "ticket" for the evening, giving you admittance to the show.
Be sure to visit the refreshment stand, as a night at the movies is best accompanied by your favorite "movie food," and the Brea 5 popcorn is quite good. Also, patronizing the refreshment stand is a tasty way to thank the Captain's Family Theatres for its hospitality.
Plan Ahead to Arrive On-time — We suggest arriving between 7:00 and 7:30 p.m. In fairness to those who arrive on time (not to mention the associate staffing the ticket booth for your entry, who doesn't want to miss the show), there will be no admittance to the show after 7:40 p.m.
There will be a short introduction of the evening's films before the show starts, and your printed program will provide additional details about the films.
The show will end at approximately 9:30 p.m. Hope to see you there!