Vintage Cabooses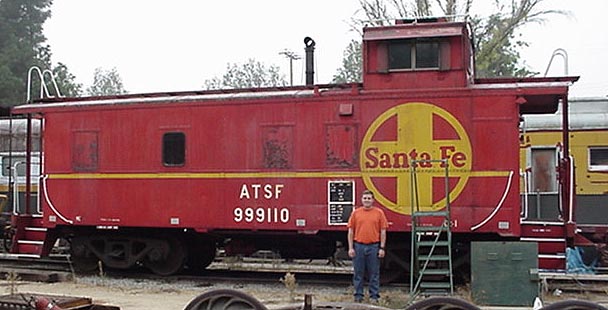 SCSRA previously owned two retired cabooses, the former AT&SF Cupola Caboose No. 999110 and former SP Bay-Window Caboose No. 4049. In 2015, ownership was tranferred to the Southern California Railway Plaza Association (SCRPA), a 501(c)(3) educational organizationi that has taken over their restoration. Currently the cars are located at Fullerton Amtrak Station in a fenced rail-car siding area with other private cars.
SCRPA's plans are to restore their exteriors and interiors in the coming years. Both cars are scheduled to be repainted; interior upholstery has already been refurbished, and other improvements have either been accomplished or identified.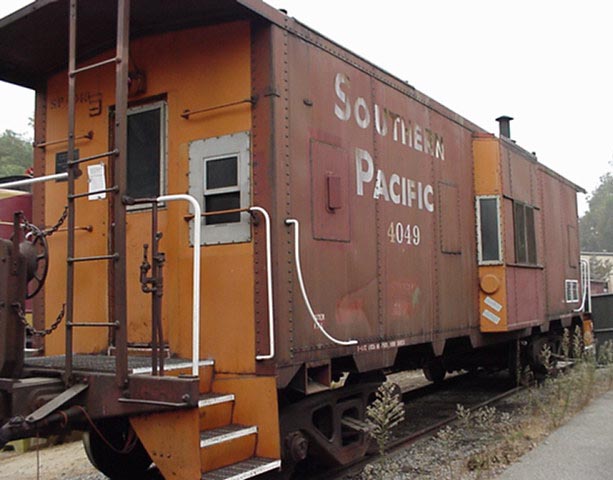 For many years, these cabooses have had the look and feel of classic artifacts, showing the wear and tear of years of actual rail service. They have been, in fact, "in service" as social centers for our club. The cars are the focal point of periodic events held jointly by SCRPA/SCSRA. SCRPA's Railroad Operations Committee (ROC) has done a fine job in taking over the cars, maintaining them, and planning for their bright future. It is due to their great efforts that SCSRA decided to transfer ownership to SCRPA.
The Amazing Caboose Move

Read about the adventure of moving the cabooses to Fullerton (by flatbed truck!) and see dramatic photos at SCSRA Caboose Move.